AATF Eastern Massachusetts
Bonne nouvelle! L'AATF nationale a discerné à notre chapitre leur  « OUTSTANDING CHAPTER AWARD  (FIRST PLACE-LARGE CHAPTER)  GIVEN IN RECOGNITION OF EXCELLENCE IN MEMBERSHIP RECRUITMENT AND IN PROMOTION OF THE STUDY OF FRENCH ».  Un grand merci!
À VOS CALEPINS!
WEEKEND D'IMMERSION dans le NH le 10-11 septembre: French Immersion Weekend flyer

• RETENEZ LA DATE!  Nous aurons notre réunion officielle cette année le 29 octobre à Boston Collège. Atelier et concert avec le superbe auteur-compositeur-interprète et guitariste, Bertrand LAURENCE, d'autres bonnes choses dont un déjeuner offert. Détails à venir…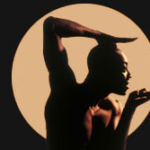 • ACTFL à Boston du 17 au 20 novembre. L'AATF national aura un stand. Notre chapitre proposera une réception co-sponsorisée par les Services Culturels Français et un concert avec Brice KAPEL, excellent auteur-compositeur-interprète franco-togolais (voir sa vidéo ci-dessous).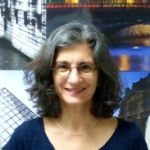 Vous êtes notre French Educator of the Year 2016? Pourquoi pas? Notre première lauréate en 2015, Nancy Aykanian de Westwood High School, et tout le comité exécutive du chapitre (dont elle fait désormais partie) vous invitent à postuler pour lui succéder en 2016. Tous les détails de la procédure se trouvent dans un onglet sous « notre chapitre » ci-dessus! Date limite: le 8 septembre! Pas de temps à perdre!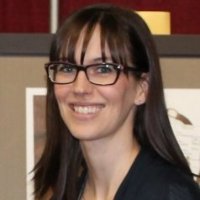 Nous félicitons notre collègue extraordinaire, Catherine Ritz,  et ses collègues d'Arlington, dont le programme a été nommé exemplaire par l'AATF nationale. La lettre officielle: « It is my pleasure to congratulate you, and to inform you that our Committee has unanimously accorded to Arlington Public Schools the award of Exemplary French Program, with Honors, 2016-2018, sponsored by the American Association of Teachers of French…  We were especially impressed by your strong numbers, your clearly defined goals, and your World Language Internship.  Your French Week sounds appetizing, and the home stay in Québec an incentive to students.  Your program offers much as a model for other public schools, and schools of all types! »  Bravo, Catherine!
Voici, de gauche à droite, toute l'équipe: Paula Nicholas (Middle School French), Anne Zachary (Middle School French), JoLinda Alderuccio (High School French), Véronique Lahey (High School French), Catherine Ritz (Director of World Languages & High School French). Bravo à toute l'équipe!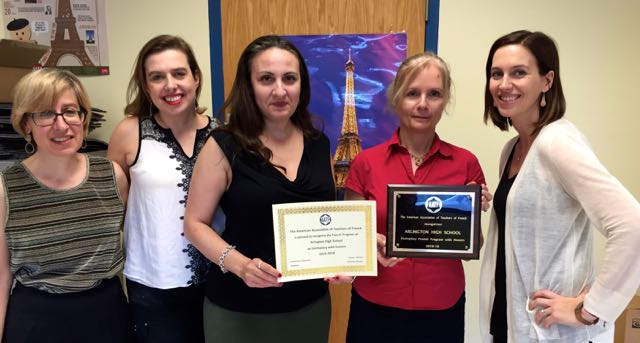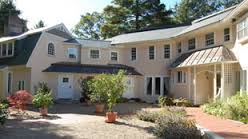 Nous félicitons également notre collègue, Christiane Taylor, de la Waring School à Beverly, qui a été reconnue à l'unanimité par l'AATF nationale pour son programme de français exemplaire, avec distinction (2016-2018), reconnaissance donnée à seulement huit écoles aux États-Unis!
Le comité AATF a été impressioné particulièrement par
• the comprehensive offerings of the program, from early language learning all the way through rigorous advanced courses, such as AP and Post-AP
• the innovative approach to teaching, and especially the immersion approach and regular performances of skits
• the many travel opportunities offered to students
• the consistently strong results of the school on the national French contest, le Grand Concours, and standardized tests
• the enthusiastic dedication of French teachers to their work
Un grand bravo! à Christiane et à ses collègues!
Contre « l'invasion numérique » à l'école, ces enseignants en résistance Alors [...]
Actualité Culture Pierre Assouline : "Michel Butor a toujours été [...]
Actualités > Bibliobs > BD > Guerre d'Algérie : quand les témoins se livrent, en BD [...]
Nous aimerions publier VOS activités sur ce site. Soyez gentils d'envoyer des documents écrits et visuels à brian.thompson(at)umb.edu. Merci d'avance, et en avant le français!
Nous voudrions que ce site reflète VOS envies et besoins. Partagez-les avec le webmestre et avec vos collègues!
POSTES
Manchester Essex Reg HS cherche deux profs de français: 1) un poste à temps partiel (.6) soit jusqu'en décembre, soit toute l'année; et 2) un poste à plein temps d'octobre en janvier, pour un congé maternité. Contactez la principale, Patricia Puglisi, au 978-526-2042.
Manchester Essex Reg HS
in Manchester-by-the-Sea, Massachusetts has an opening for a HS French teacher. It is a .6 position (3 French classes total). Manchester Essex is a top-rated public school on Cape Ann on Boston's North Shore. Contact the dept. chair, Michelle Magana, at 
maganam@mersd.org
, if you or someone you know would be interested.
Lexington High School:  a rempli le poste annoncé [merci, Béckie, de nous le faire savoir!].
Université du Rhode Island   The University of Rhode Island is seeking qualified candidates for a Part-time Faculty (PTF) position in French for the Fall 2016. The candidate would teach one beginning-level course in the Fall, and if teaching is satisfactory, the candidate would be offered up to two courses in the Spring. This is a daytime position, and courses are held on Mondays, Wednesdays and Fridays. Qualifications include:
• a Masters degree in French, in Secondary Education with an emphasis on French, or an equivalent (we will also consider candidates who are enrolled in a Masters program)
• native or near-native fluency in French   • at least three years of teaching experience in French    • good knowledge of French and/or Francophone cultures   • positive references
Qualified candidates interested in this position should contact Professor Karen de Bruin: 
debruin@uri.edu
.
Beverly High School 
cherche un[e] prof de français à plein temps pour septembre! Contactez Assistant Principal Mark Thomas au plus vite: 
mthomas@beverlyschools.org
.
Pittsfield High School et Herberg Middle School cherchent un[e] prof de français à plein temps. Le poste est affiché sur School Spring (# UEP-2017-35), date limite le 8 juillet. Contact: Jennifer Hashim,  jhashim@pittsfield.net.
Westwood High School cherche un[e] prof de français
(0.8) pour l'année scolaire
 2016-2017. Les candidats doivent maîtriser le français, être à l'aise pour enseigner en français, et comprendre la méthodologie de l'enseignement de langues étrangères. Il faut avoir en plus le 
MA Teaching License en français (en poche ou en attente). Contacter le Dr. Kathy Lee au (781)-326-7500, x. 3313 pour plus de renseignements, ou postuler directement à SchoolSpring.
Sharon Public Schools is looking for a 5th grade French FLEX teacher. Hours are approximately 9:00 – 11:00, Monday-Friday. Teachers have 3 – 4 20-minute lessons per day. Candidates should be able to teach using comprehensible input and design student-centered activities within a communicative context. This is a .30 position. Teachers must have MA teacher certification (or pending). Please contact Dr. Kristina Dahlen (781-784-1554, Ext. 8029) for more information or apply on Schoolspring.
Cliquez sur l'image pour retrouver le site de la Francophonie en Nouvelle-Angleterre avec des calendriers (en anglais et en français) où vous pouvez aussi afficher vos activités ou celles dont vous avez connaissance autour de vous.